The Grand Tour is the journey of excellence and Sicily its final destination; Christian Sciglio has created the recipe capable of returning all the intense nuances and suggestions that characterize both the path and the destination.
The product
GRAND TOUR Gin
The Grand Tour was the journey of excellence, the one destined to the perfection of knowledge and culminating with a visit to Sicily. Christian Sciglio, in the role of alchemist, overturns destination and origin, creating the recipe capable of giving back the suggestion of Sicily and the intense nuances that characterize it.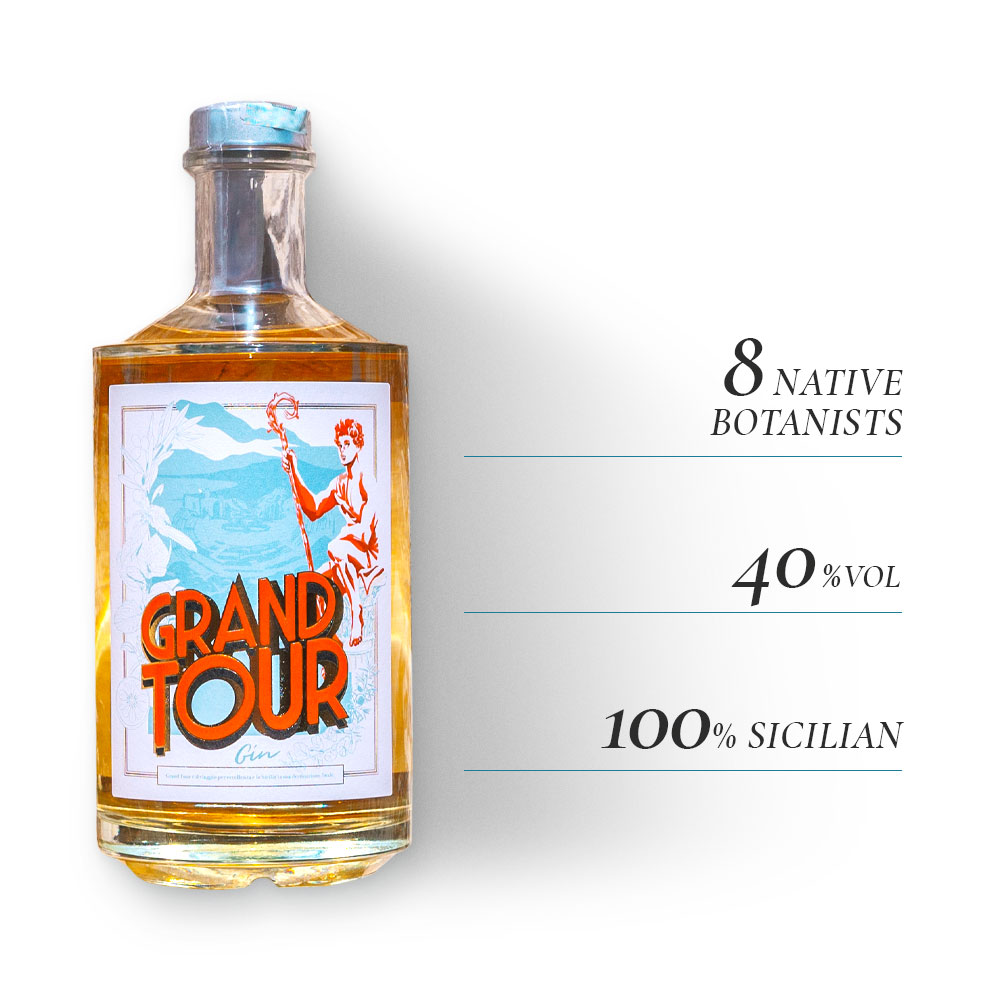 CHARACTER
A gin of great complexity and perfect balance born to modernize the tradition without distorting it.
Color
The straw yellow color is given by the natural infusions of juniper tomatoes and capers, also giving the nose intense aromas.
FLAVOUR
The alcoholic potency conquers the tastebuds without overwhelming them, leaving space for an enveloping imprint of Mediterranean resins and botany.
Mixology
Excellent for the most classic gin and tonic, excellent in negroni and martini cocktail, or to be appreciated pure.
PAIRINGS
Grand Tour Gin takes a top place in the kitchen, and promises to become a favorite of chefs who like to combine dishes with drinks.
Follow the flavour
#grandtourgin